The Lamour Printing Company offers the best commercial and personal printing services in the area. In business since 1919, there is no question when it comes to experience, quality and commitment to our customers. Our goal is to provide printing services to meet your needs at cost effective rates.
Contact us today for more information on our services and pricing.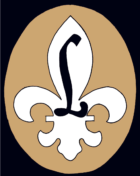 Regular Store Hours:
9 a.m. – 5 p.m. Mon. – Fri.
9 a.m. – Noon Sat.
Closed Sundays and Holidays
Quality service at quality prices.
 123 E. Front St., Monroe, MI 48161
Ph: (734) 241-6006
Fx: (734) 234-1406
email: ajlamour@yahoo.com
We accept all major credit cards.